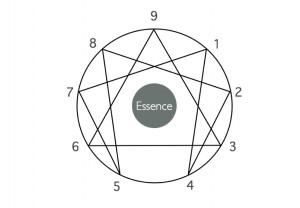 Friday evening and Saturday morning I gave my first Introduction to the Enneagram Workshop to about 18 people. This is something I wanted to do for a long time. I have studied and used the enneagram for the least three to four years to understand myself, the way I do things a how a react. It gave me a great deal of self-awareness also for my spiritual journey. Even though I was introduced to it 20 years ago I never really got int it till I was about 40. I guess I was not ready yet. I got re-interested while I was doing work with the MBTI . So i read any book I could get my hands on in Chiang Mai and later found other people knowing the enneagram.
Finally I was able to share it to a wider audience and I believe this is just the beginning. Something I wanted to do for a long time. I see so many possibilities for it's use and I am very much interested in spiritual development and also how the enneagram helps me on my journey with God and in becoming more like Jesus.
The next step will be the Enneagram Café in Chiang Mai next month for people who want to learn and explore more about the enneagram. This will be once or twice a month where I or someone else would facilitate the group with a short input about a particular aspect of the enneagram followed by group sharing, exercises or panels. I guess depending on how many people would attend.